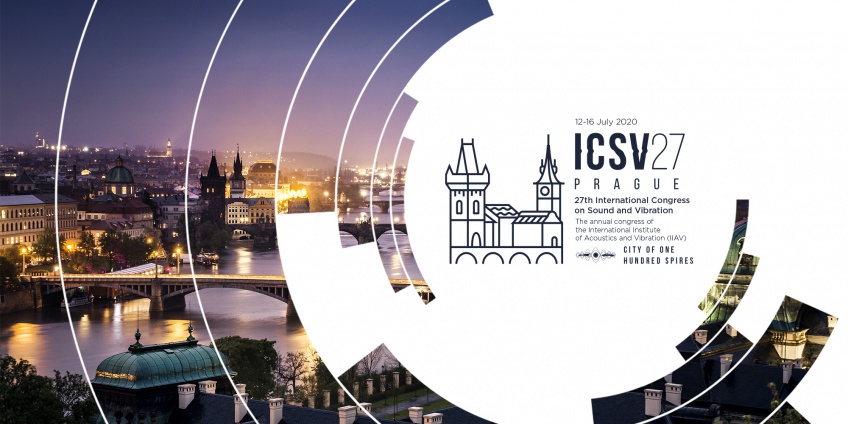 OFFICIAL STATEMENT ON CURRENT SITUATION:
Postponement of ICSV27 to July 2021
We have been monitoring the continuing spread of the COVID-19, Coronavirus. We have reluctantly decided to postpone the ICSV27 congress in Prague at the Hilton Prague hotel by 12 months to July 2021. We apologise for the inconvenience. We will keep you informed very soon about new exact dates of the congress, which will still be held in Prague. Meanwhile, please see the congress website www.icsv27.org and section "Q&A" on the left side of the menu to learn about new deadlines and to get the answers for questions you might have about your Papers and Registrations. Please note, that the Registration which you already paid is also valid for 2021, you don't need to cancel. Should you have any questions regarding the congress or the registration refunds, please contact us at secretariat@icsv27.org and send us your Order Confirmation for better communication.
27th International Congress on Sound and Vibration
The annual congress of the International Institute of Acoustic and Vibration (IIAV)